EuroGames…
…is an European multi-sport event governed by the EGLSF (European Gay & Lesbian Sport Federation). It is the largest multi-sport event for athletes, regardless of their gender identity or sexual orientation in Europe."
The History
30 years of sport, diversity, tolerance and inclusion
The EuroGames History started with the founding of the EGLSF, the European Gay and Lesbian Sport Federation. Inspired by the first Gay Games in San Francisco, the federation was founded in 1989 by German and Dutch LGBTIQ sports clubs with headquarters in Amsterdam. Since then, it has been the home for sports enthusiasts from all over Europe, regardless of their sexual orientation or gender identity. Today, more than 120 European LGBTIQ sports clubs with more than 22.000 athletes are members.
Since 1992, the EGLSF has regularly organised a major European sporting event: the EuroGames. The first competitions in The Hague were still quite modest. Around 300 athletes competed in just four sports: badminton, football, volleyball and basketball.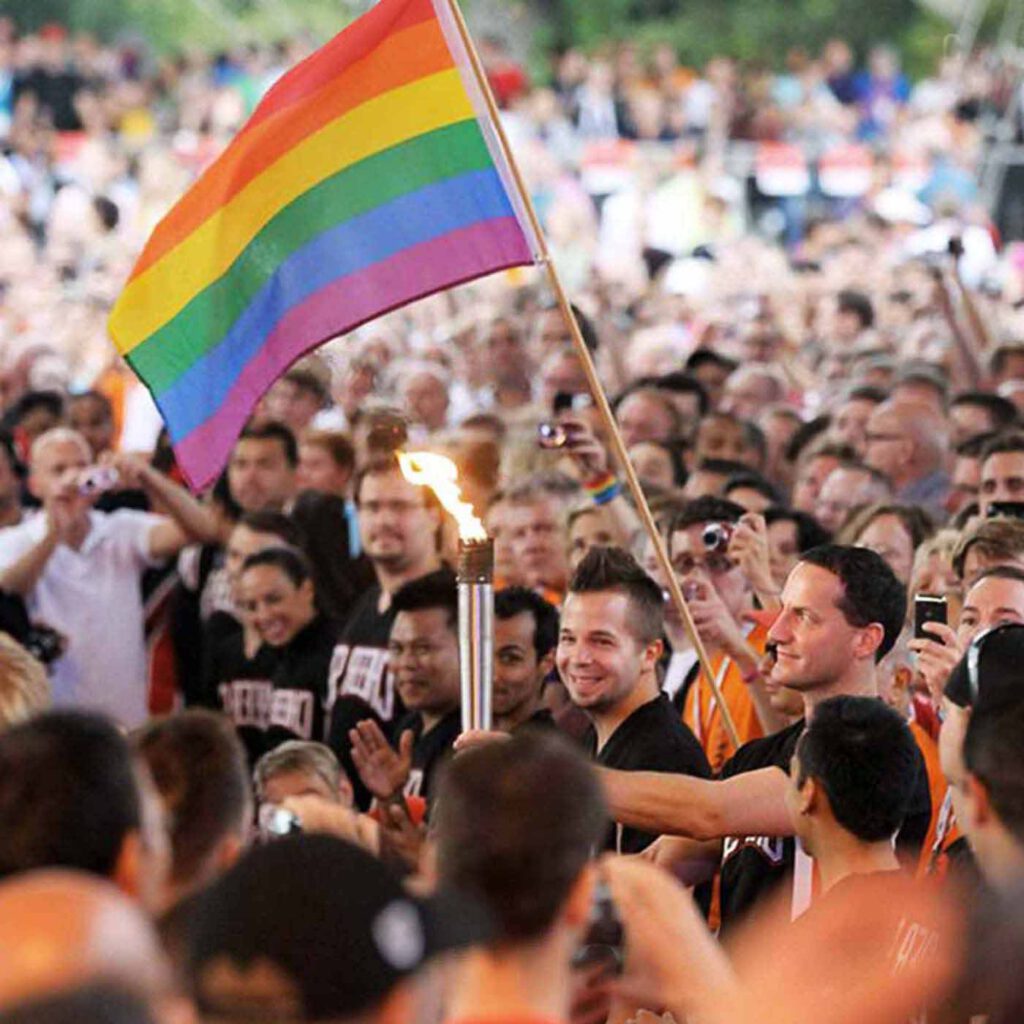 Today, the EuroGames attract more than 5.000 participants from up to 71 countries to compete in about 28 sports in cities like Stockholm, Rome, Paris, Copenhagen, Berlin or Helsinki. Munich has also hosted the EuroGames before. The sports festival in 2004, with more than 5.300 participants, is one of the most successful EuroGames to date and many enthusiastically remember it as one of the most outstanding LGBTIQ events of the Munich community ever. An inscription at the entrance of the Munich City Hall is an impressive testimony to this.
The next EuroGames 2023-2025 are planned for Bern, Vienna and Lyon. In 2026, no EuroGames will take place; instead, Valencia will offer the Gay Games. And 2027? If we have our way, the EuroGames will move to Munich once again. Because we still do not have enough yet.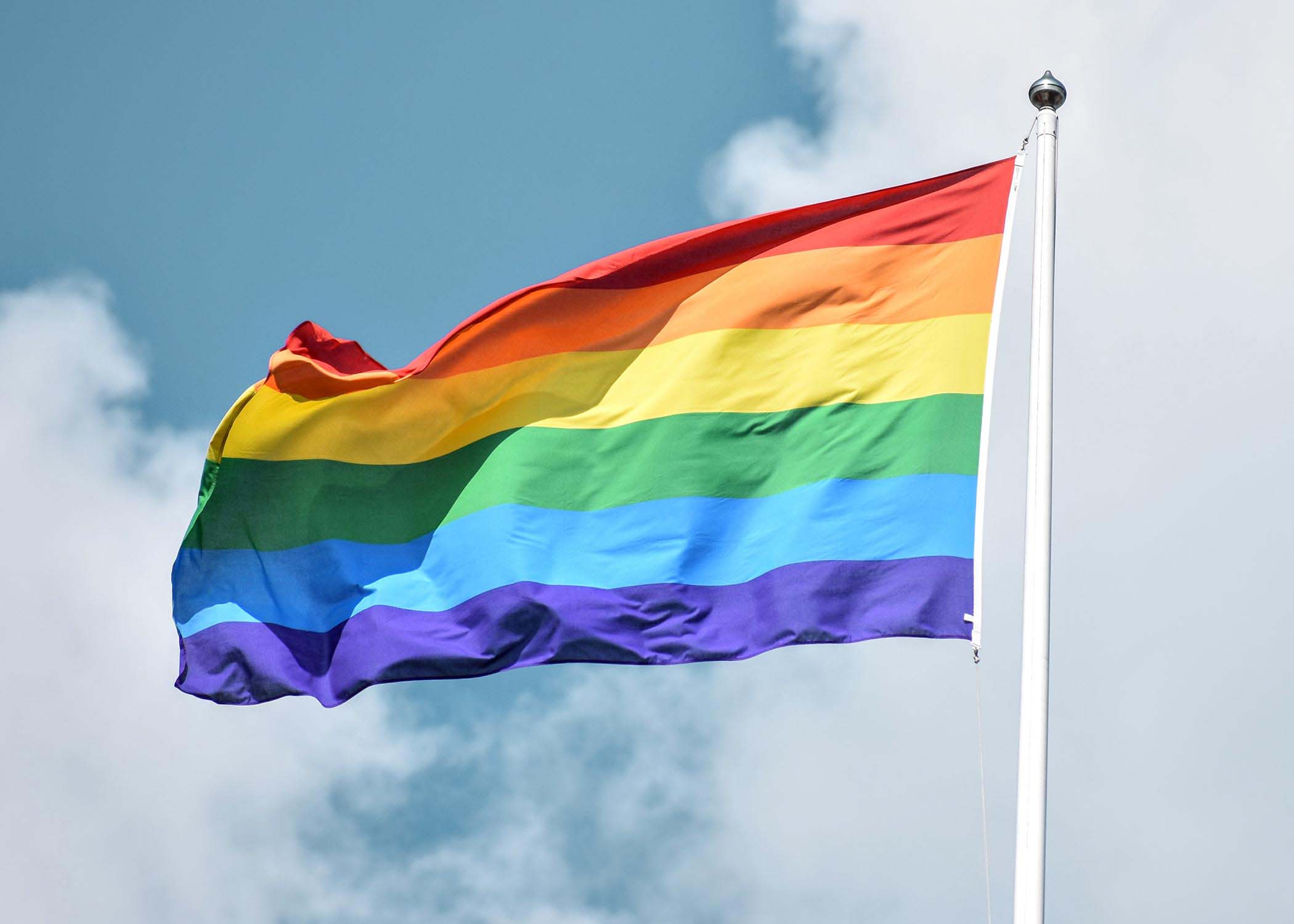 Facts and Figures
30 Years of Sports under the European rainbow



Milestones in Eurogames History

Europe's biggest
LGBTIQ
Sportsevent

> 5.300
PARTICIPANTs
Most successful:
EuroGames 2004
in Munich

Culture Festival
included
Music, Arts,
Conference

120
Lgbtiq Clubs
22.000
Sports Enthusiast
from Europe

More Than
25 Sports
Enthusiasts

Participants from
over 70 Countries
in Europe and beyond
Mission and Vision
One more time:
we're gonna celebrate!
With a regularly recurring event, the EuroGames or "European Gay and Lesbian Multi-Sports Championships" – the official title – lesbians and gays were to be given the opportunity to meet and compete in sports on their own platform. The basic idea of the EGLSF: to support gay and lesbian athletes in their coming out, to make gay and lesbian sports better known to the public and to network the corresponding sports clubs from Europe with each other.
As a potential host of the EuroGames 2027, these core ideas are very close to our hearts. Because they are more relevant today than ever. We want to encourage and empower LGBTIQ people from Europe and around the world. And we want to put on a sports and cultural event that will be remembered at least as much as the legendary Munich EuroGames 2004. Munich is ready to take up these goals in 2027, to fill them with life, sweat and passion and to inspire people from Munich as well as from Europe and all over the world.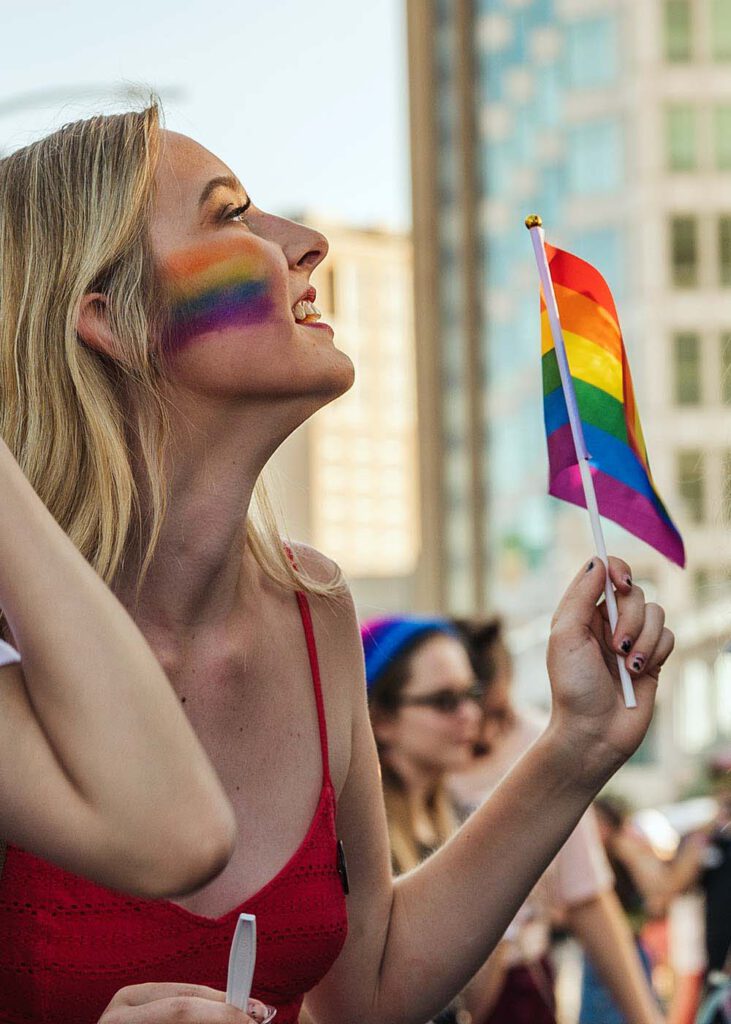 With the EuroGames in 2004 and the Various Voices Festivals in 1997 and 2018, we have experienced how much events like these are supported by and consolidate our community. We trust that the EuroGames 2027 will also make a lasting contribution to unfolding this spirit once again in Munich and far beyond.